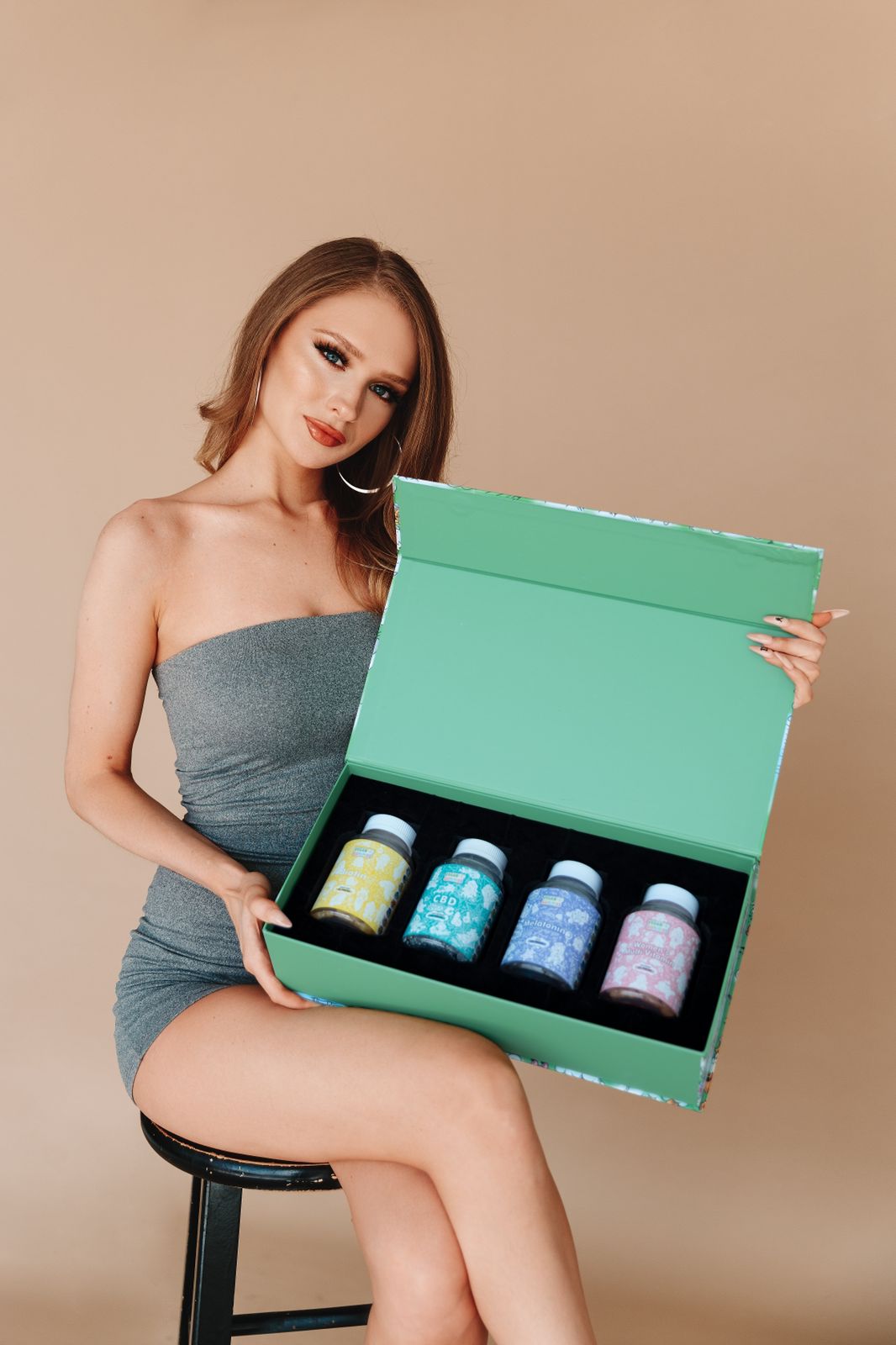 Vitamin gummies have become a favourite among everyone including children and adults. After all, who does not love the flavoured taste of gummies? Welcoming this alternative to chewable tablets or hard-to-swallow capsules, the gummies are easy to take and are convenient enough. Offering a variety of fruity flavours, entrepreneurs Megan Shears and Anthony Agyeman established a health and wellness brand named 'Vegan Gummies'.
Going by the brand name, it is easy to identify that the gummies are all vegan and follow an organic approach. If you are looking for a family-friendly, female-oriented or single nutrient vitamin, there's nothing better than the products of 'Vegan Gummies'. The gummies of the brand provide essential nutrients including vitamins and minerals. Some gummies of the brand also comprise multivitamins that can be consumed daily without any hassle.
Mixed with a gelly agent, 'Vegan Gummies' are made from high-quality ingredients and are GMO-free, gelatin-free and gluten-free. Unlike other vitamin tablets and capsules that are derived from animals, 'Vegan Gummies' are cruelty-free and follow veganism while they are manufactured. The founders strongly believe that veganism is the answer to living a healthy, holistic and prospering life in the long run.
'Vegan Gummies' has got its best selling products in the form of CBD, Biotin, Melatonin and Women's Multi-Vitamin. Besides this, the brand has brilliantly segregated different combinations of gummies that comprises essential vitamins and minerals that are included in a nutritional vegan diet. To ensure safety and have a quality check of its products, all the gummies are made in the FDA approved lab before they are out for sale in the market.
Making its mark as the most trusted brand in the market, 'Vegan Gummies' is getting recognition from one and all. While 'Vegan Gummies' has got many other products in the pipeline, the brand's larger picture remains to make its presence felt everywhere. The founders while throwing light on the brand's future stated that they aim to maximise their reach across major shopping malls, departmental stores, pharmaceutical outlets and all the e-commerce platforms.
Adding to it, Anthony Agyeman said, "We want to create a brand value that will go synonymous with vitamins. I foresee this brand becoming an essential part of every person's diet." On the other hand, Megan revealed that the brand is looking forward to partnering with well-known athletes, gymnasts and food bloggers of the world. To know more about the wellness brand, head to its official website www.vegangummies.com.